Brief:
Like many small jewellery businesses, balancing in-store and online customer experiences can be a challenge for teams with limited time and resources. Typically, high-value purchases, such as fine jewellery and luxury watches, were occurring in person, but as customers become more digitally savvy, there was great potential for the business to sell products, or at least promote services and provide valuable information online, too. 
Challenge
Wallace Allan required a helping digital hand, which would make managing both the physical and online stores more efficient and integrated.
The business also had the added challenge of ensuring the same, high-quality level of customer service was being provided, no matter which channel the customer interaction was on.
Once this had been addressed, the business wanted to attract and convert more customers online through a number of digital marketing techniques.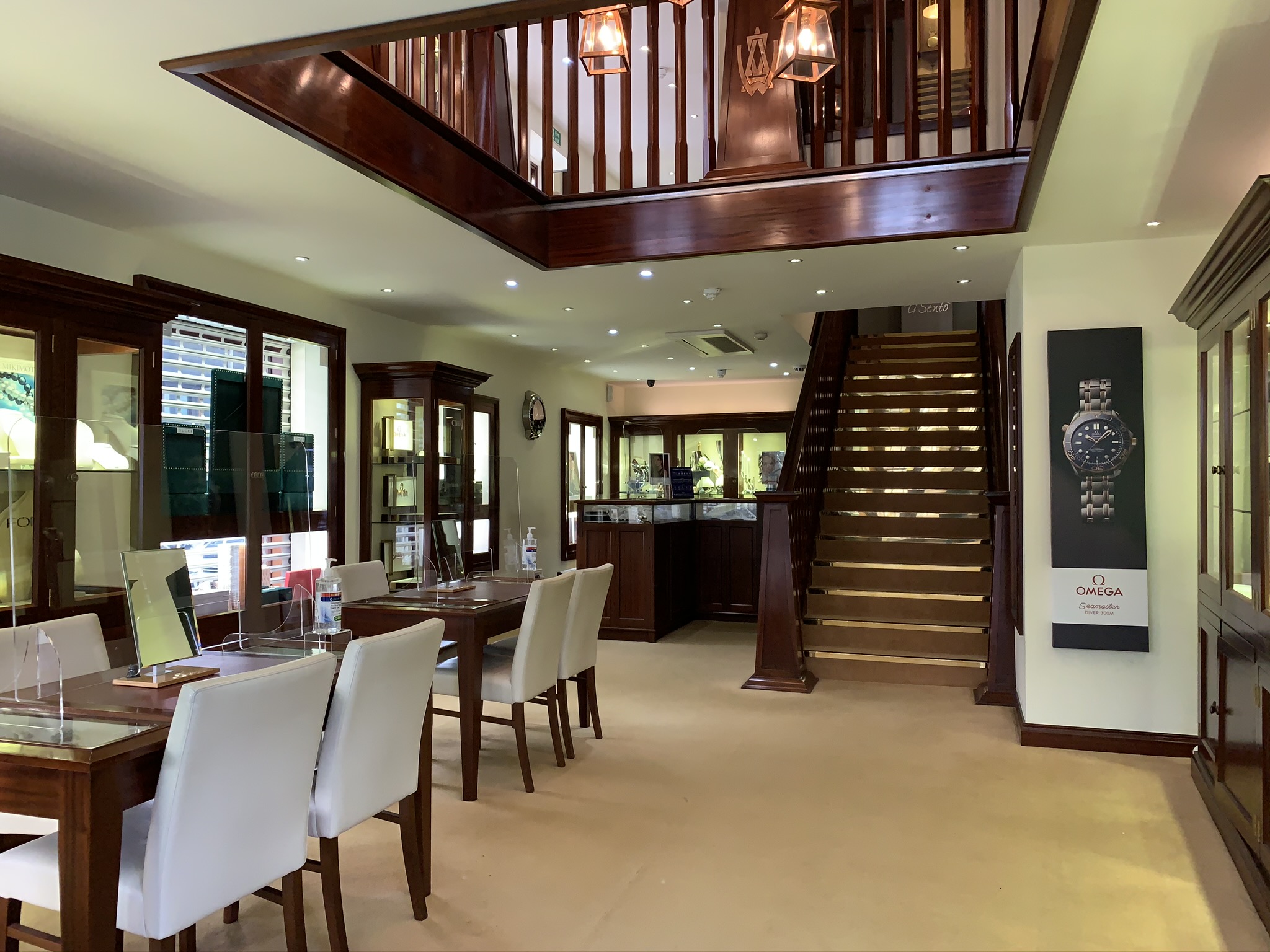 Approach
We began by integrating Wallace Allan's Magento e-commerce website with Pursuit, via our bespoke, in-house solution.
Once up and running with a new integrated and easy-to-manage stock system, Wallace Allan invested in SEO in order to organically grow the company's online presence over a period of time.
We then implemented a number of design changes to the homepage, landing pages and the customer journey, in order to create a more impressive experience that would encourage greater conversions and a more positive impression of the brand.

Solution
To ensure we could achieve all of our goals, we set out the following aims and objectives:
Streamline the stock management process to free up valuable time and resources for the jeweller's team.
Use automation to make tasks such as uploading new products to the website take minutes rather than weeks.
SEO – ongoing technical fixes and improvements and contention creation to target relevant keywords.
Integrate our V12 module to enable the online retailer to offer finance payment options to customers, without adding to workloads or creating administrative burdens on the business.
Conversion rate optimisation (CRO) by improving the user experience (UX) of the site.
Goal
40% increase in search engine visibility
After six months of consistent SEO work, search engine visibility almost doubled.
Increase in online traffic
The number of online visitors increased revenue by 32% in six months. Website orders by 18% and items sold online by 33%.
Organic traffic sky-rocketed
Over 12 months, organic traffic increased by an outstanding 750%
Testimonials
Client Feedback

We have an integration between our back office system and our website which these guys built and works seamlessly. We have also had quite a few bespoke features added and the team at Autify are quick on both their response and to implement the changes needed. Highly recommended.
Louis Atkins
Operations Manager - Frost of London

Autify have been an incredible partner for us to work with. They completed a large and complex piece of work for us to integrate our website with our stock management system. Not only was this build completed accurately and on time (and on budget!), but they did it with such knowledge and professionalism they were able to ease what could have been a very stressful period.
Amy Berry
Head of E-Commerce - Browns Family Jewellers

Amad and his team made everything easy. They took the time to understand my business so the could create the best website for us.
I'm really please with the final results and would definitely recommend Autify to other.. 10/10 job guys..Thank you
Tara Munroe
Founder - Opal22

Excellent and professional company. After being let down numerous times to integrate our stock system to magento we eventually found Autify. Everything works perfectly with any minor issues being resolved very quickly. Would recommend to anyone looking advance their business into the digital age to contact autify.
Ian Allan
Director - Wallace Allan

Amad and his team are real professionals in areas such as web development, SEO and integration. They recently helped us upgrade and build our brand new website for our lettings agency ( ihomeplus.co.uk). Really pleased with the result. Thanks a lot for your continued support. It's been a pleasure working with you.
Jinny Yang
Director - iHome Plus

Incredibly proud of the incredible work that Autify Digital has provided to myself as a CMO, in a previous role, and now as group managing director. An incredibly knowledgable and friendly team, driven by one of the smartest digital and humble Founder/CEO's on the planet, Amad. If you want a no.1 website and digital brand with passion and power, you only need to shop once. #autify
Kevin Tewis-Allen
CMO - We Are Preen

Amad, Simon and Roxy are all extremely knowledgeable on SEO. Have worked with a number of agencies in the past, but would definitely recommend Autify above the others.
Jon Posener
Chief Operating Officer - Office Freedom

A very expert and helpful company, full of experience and I look forward to dealing with them in the near future.
Jeremy Fournel
Managing Director - The Amber Shop

Working with the team at Autify was a great experience! They are incredibly knowledgeable, professional and extremely passionate at what they do. Were a great support when ever I needed advice, always going that extra mile 🙂 I would highly recommend Autify for any E-commerce and Digital Marketing.
Terri Burton
Founder - TLG Design
connect
Let's Get to Work
Want to get your business noticed? We can't wait to see how we can support you. Get in touch today and let's get to work!
Get Started
Quick Contact
Get in Touch